A few weeks ago, I published a post about the Sierra de Salamanca D.O.P. and its wines: Rufete, a Hidden Jewel in a Land of Century Vines. My following posts will be dedicated to the wineries of the Sierra de Salamanca. In the next few articles, the winery founders and winemakers will help us discover the essence and soul of those wines.
"A moral debt to our elders, and a passion: make wine" This sentiment was the inspiration for Agustín Maillo, founder of La Zorra. Happy childhood memories of his grandpa Quico in his cellar stuck with this Salmantino until 2010 when he presented his first vintage. The knowledge and passion that he inherited from his grandpa turned out to be his greatest gift, and in only a decade, the vines of La Zorra have made it a key winery to understanding this wine region.
The link to the past and Agustín's treasured memories aren't only present in the work done in the winery; the old vines, which produce the wines of La Zorra, are a testament to a faith in the heritage of past generations. These Rufete, Aragonés (Tempranillo) and Calabrés (Garnacha) vines are between 70 and 95 years old and produce concentrated wines of great quality.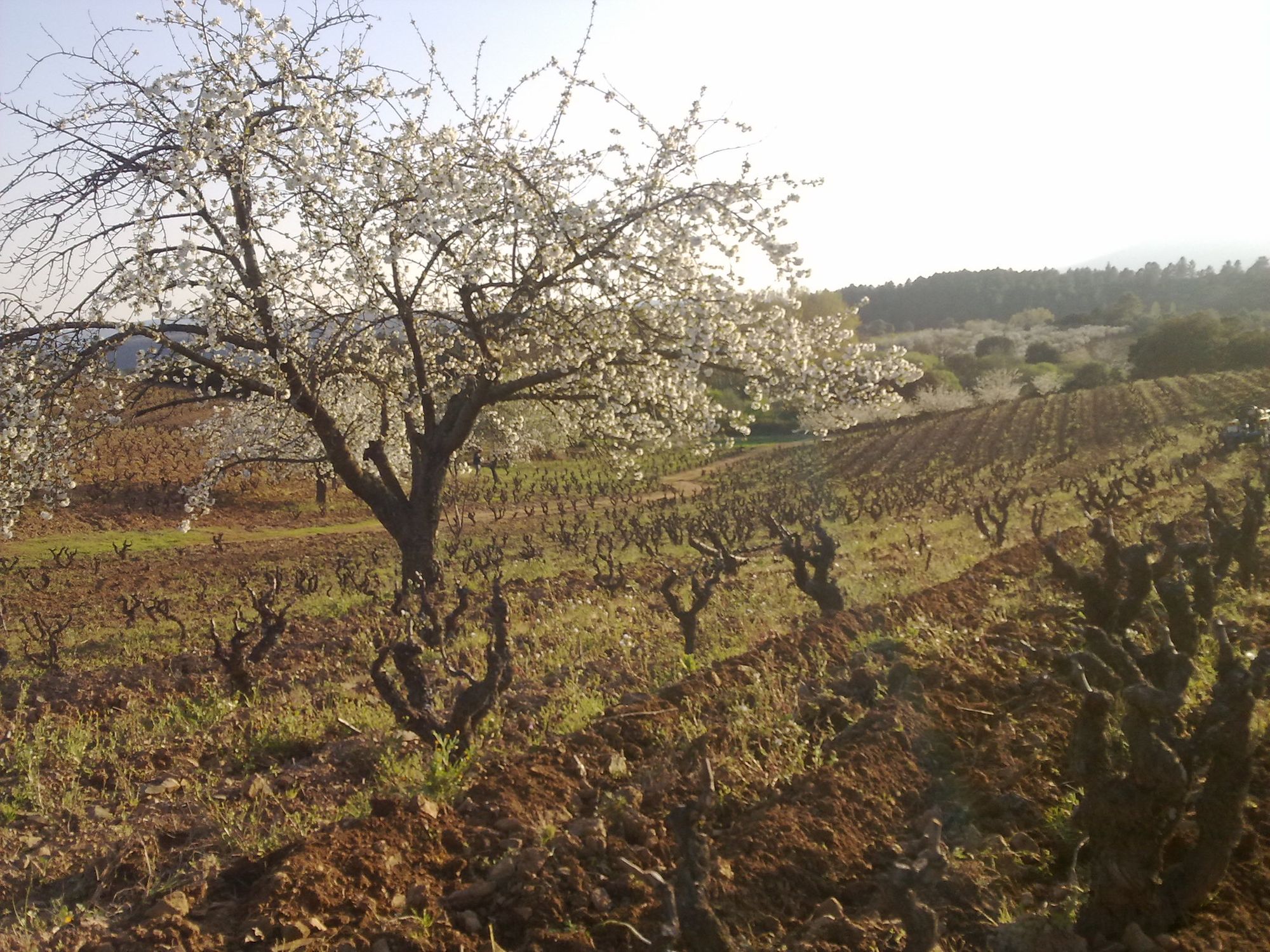 La Zorra grapes are sourced from a wide variety of soils, offering an opportunity to elaborate distinct styles and showcase different profiles of La Sierra de Salamanca. The majority of these vines belong to the towns of San Esteban de la Sierra, Miranda del Castañar and Garcibuey. Sandy soils promote elegance and delicacy to the wines; areas higher in clay provide structure, colour and intensity. The characteristic slate soils promote deep, complex wines with mineral notes.
The principal varieties in La Sierra de Salamanca, lead by the indigenous varieties of Rufete Tinta and Rufete Blanco, and the diversity found in the various vineyards are the main ingredients used by winemaker Javier León, who shares the same philosophy as Agustín Maillo.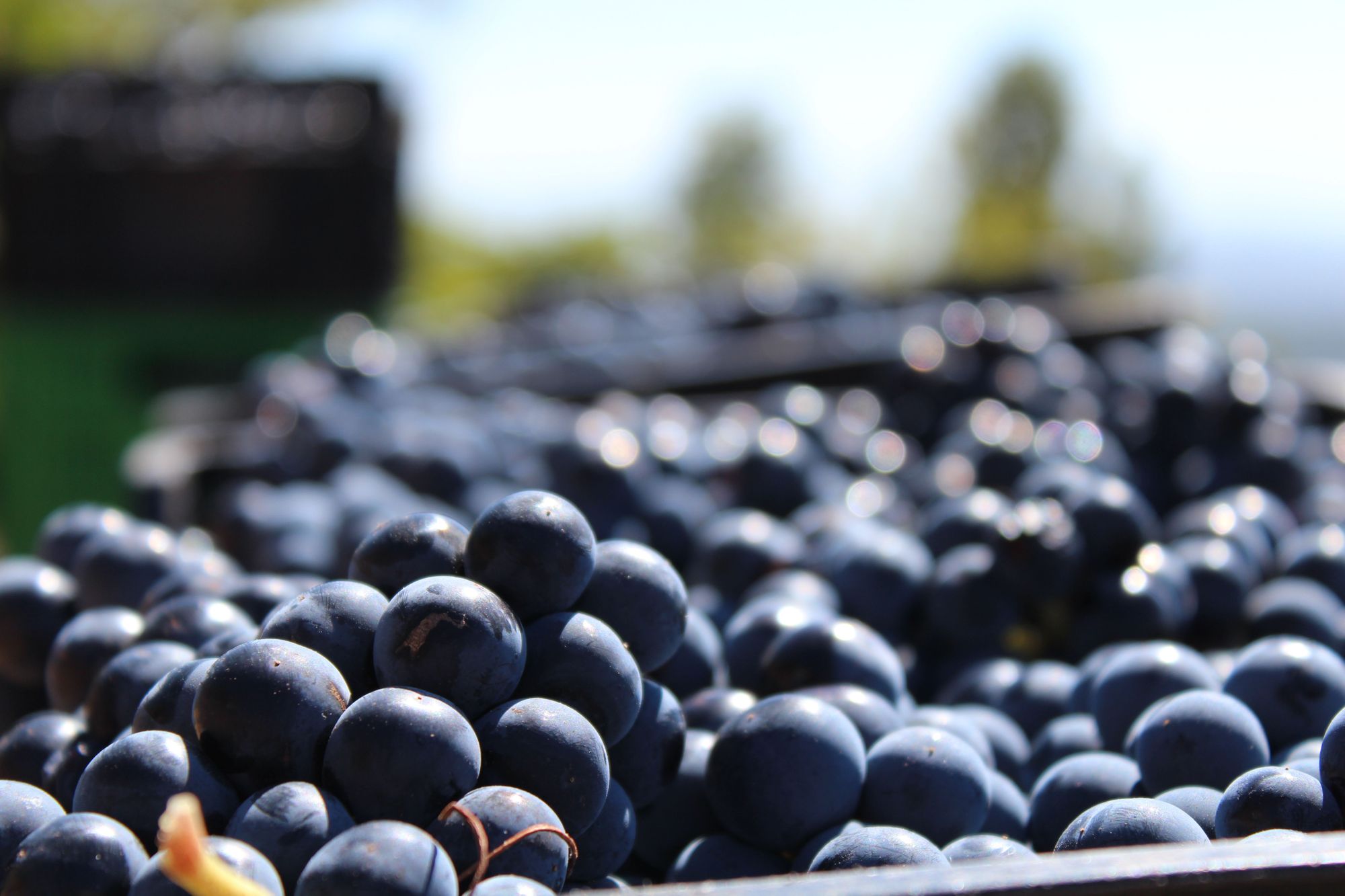 The wines of La Zorra, through their distinct styles, draw a sharp image of the character of La Sierra de Salamanca. Both their red and their white wines are already historic for this young D.O.P. which continues to grow and win new fans. Here is my selection of four of their wines:
La Zorra Raro (2018)
This wine is the most authentic expression of the Rufete grape, the sign of La Sierra de Salamanca. Mature red fruit and floral notes dominate the nose. On the palate, you will find integrated creamy notes, green tea and spices. This is a medium-bodied wine with pronounced acidity. Silky tannins leave a pleasant and persistent finish.
The grapes of La Zorra Raro are grown in slate, clay and granite soils near the towns of Garcibuey (slate and clay) and San Esteban de la Sierra (granite). Cold maceration helped to increase intensity and concentrate aromas. Malolactic fermenation takes place in French and American oak. Finally, the wine was aged for eight months in second-use French oak barrels before being bottled.
La Zorra, Selección Especial (2016)
Experience is the mother of knowledge and this is shown by La Zorra, Selección Especial  ("Special Selection"), expressing the potential of nearly 100-year-old vines which produce the grapes used in this wine. While Raro bottles the essence of Rufete, La Zorra, Selección Especial shows the potential of the Sierra de Salamanca classic blend made of the three principal varieties: Rufete, Calabrés and Aragonés. This blend displays structure and aging potential. Aromas of wild berries and dark fruit are mixed with hints of vanilla, coco, toastiness and cream, thanks to 12 months in French oak. The result is a memorable wine with a long and intense finish.
La Zorra El Ituero (2017)
The grapes used for this Rufete varietal have been carefully selected from 90-year-0ld vines grown in the Ituero Paraje. At an altitude of nearly 900 meters, with granite soils, wines produced here are fresher and more vibrant with pronounced acidity that balances the bouquet of berry and floral aromas. Light creamy notes hint at the malolactic fermentation undergone in American oak barrels. The wine is aged for 9 months in second-use French oak which provides oaky subtleness without hiding the character of the Rufete grape. Yearly production is less than 2000 bottles, making this a rare jewel of the Sierra.
La Zorra La Novena (2017)
Only a few weeks ago, in May of 2020, Rufete Blanco was officially recognized as a grape with its own identity and genotype. That said, La Zorra and other wineries from Salamanca have known this for years and have recognized the potential of this variety, elaborating wines that showcase its distinctive personality. La Novena is a wine that represents the character of this promising grape. Grapes for this wine are selected from terraced vineyards in the municipalities of Casas del Conde, Miranda del Castañar and Garcibuey. In the winery, the grapes undergo a low temperature maceration for 48 hours to extract the highest concentration of aromas. Afterwards, grapes are traditionally pressed and fermented in oak barrels. The wine is then aged in 500 Litre French oak barrels for 3 months. During this time, the lees are stirred frequently (batonnage) to integrate the oak flavours and maintain stable fruity aromas. The result is a full-bodied wine with an agreeable and unctuous texture. La Novena offers perfect harmony amongst the primary aromas, dominated by citrus and quince fruit while the oak influence contributes toasty spiciness and  hints of cream.
Interview with Agustín Maillo,
Founder and manager of La Zorra
Besides family roots, what other factors convinced you to dedicate yourself to wine production in La Sierra de Salamanca? I'm from here. My family already owned a restaurant before I was born and I'm linked by the umbilical cord to this land. When I decided to make wine, it just had to be here.
In your opinion, what are the key factors to the recent success of the wines of La Sierra de Salamanca? We 'Serranos' are very proud of our work and our gastronomical and cultural heritage. When we do something, we have to do it well. We extend this to everything we do, and everything we do, we do with passion.
What makes the Rufete variety so unique and so tightly linked to La Sierra? It's a variety that is only found here. It has characteristics completely distinct from any other Spanish variety. Probably the most similar varieties are Pinot Noir or Gamay.
The star of this region is Rufete. However, how  important are Calabrés and Aragonés in your wines? They are important additions. Aragonés and Rufete are good friends and their combination provides strength to our Denomination. Calabrés is a magnificent grape with an almost magical acidity balance. Although it lives in Rufete's shadow, it has its own light to shine.
What can wine lovers look forward to in the mysterious Rufete Blanco? How do you expect its future to develop on the national white wine scene? It's an incredible wine. Original, unctuous, and structured, it displays unique nuances that surprise any wine lover. It will give us lots to talk about.
What's the relationship amongst the wineries in the D.O.P.? Very good; we're a group of friends who make wine.
How do you see the present and the future of your wines on the international stage? What's certain is that for the scarce number of bottles we produce, we make a lot of noise. We're very well-perceived in specialist publications. It's also true that some wineries (ours included) sell more wine internationally than domestically.
What ideas and goals do producers in the D.O.P. have for the future? The future is uncertain. We're working hard to reach a point where the D.O.P. is self-managed but it's not easy. We need investments. We also need people who believe in this region, who see it's potential, and who start their own projects to increase our strength and visibility.
To finish, can you recommend a food pairing for one of your white and red wines? Of course!  La Novena (Rufete Blanco) is perfectly paired with a stew. Perhaps some Morucha beef meatballs and pork tenderloin with wild mushrooms from the Mirasierra restaurant. With El Ituero (Rufete Tinto) I'd go with something more classic: steak grilled over oak plays well with the minerality and smokey notes.